Recent Article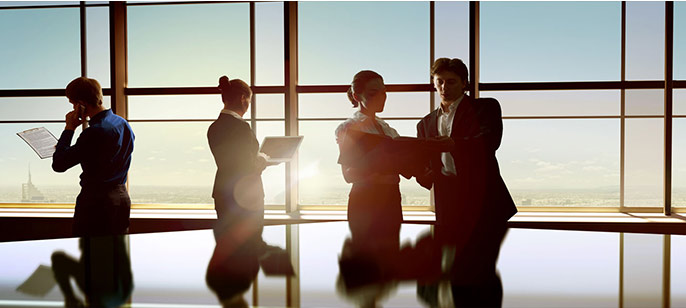 Increase in FDI- Pressure on Talent Management & Compensation Strategy
0 comments
25-02-2016
Paradoxical as it may sound, India, the outsourcing hub, is facing a talent crunch today! And one of the most highlighted sector-victim of the present times is the Insurance industry.
The much-awaited regulation to hike the FDI limit in insurance sector has been passed in this parliament session. With this change, the industry is expected to bolster its wings and new synergies will emerge in the market so far as the new entrants are considered.
There has been enough conjecture in market with respect of new entrants both in broking & Insurer side, some of the prominent names have already begin making due diligence and should look forward to enter soon.
However, one of the major threat for all companies (of course apart from business volume) would surely be the skilled manpower available in the market.
It is a best know fact that the market is very niche & curbed with respect to talent and there is an acute shortage of skilled/ experience professionals in this sector (both life & General).
The everlasting gap of demand v/s supply is widening, as the percentage of new graduates/ entrants is still way small required to fill the gap. Industry as a whole has not been very supportive of making joint efforts to invite fresh talent into the sector.
Talent Discoveri Consulting has been at the center stage for providing the talent management services to the general insurance sector for the last 7 + years and we have observed that the graph of demand has been increasing very rapidly however the talent has not grown at this pace.
Another interesting analyse, today companies are looking more to hire on technical positions like Actuarial, reinsurance, Underwriters, Claims to name a few as the market is maturing fast and need for such technically experienced professionals is need of time.
This demand/ Supply analyses has started impacting the Salary budgets of many companies. Today, the market is breaching the normal standard hike when someone moves his job. The normal negotiation process has taken a back seat and its more offering that is driving talent to accept the offer.
Though this trend cannot continue for long, as it's a very short terms strategy to attract talent just on monetary basis. We have known some classic examples where companies have burnt their fingers by offering humongous hikes.
However, there is no denial of the fact that talent crunch is a serious problem which over a period of time can be grown to an unmanageable state. The industry as a whole must start addressing this and make joint efforts in promoting the industry as strong career option. Strong training & development, , compensation career prospect to grow can be few measures to attract new talent into the industry.
0 comments
Post Comment
Recent Article