Recent Article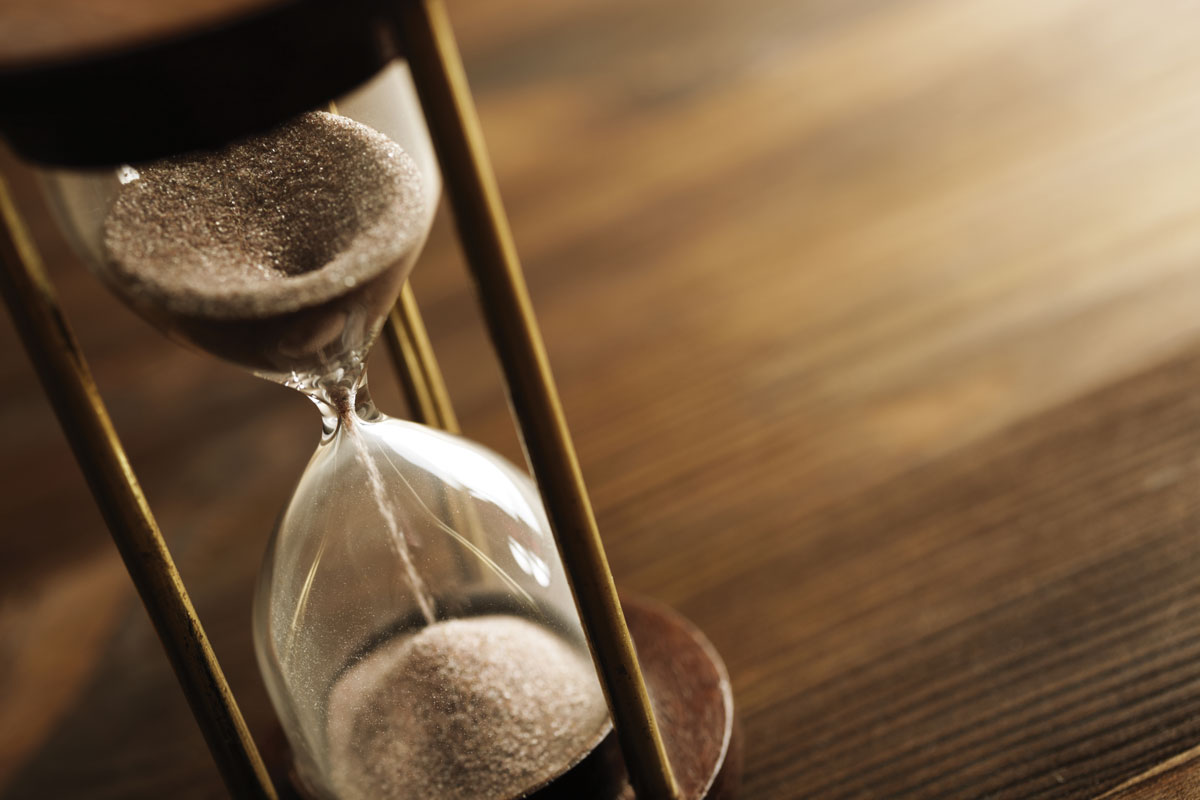 THE HOURGLASS
1 comments
16-08-2017
THE HOURGLASS
- Shweta Bose
Know that you can start late, look different, be uncertain and still succeed – Misty Copeland
The above line is been said and heard "n" number of times yet we adhere to the pre-defined stipulated timelines (read deadlines) of our society. I am a girl (trouble) and soon going to be in my late twenties (big trouble), now I don't have to say what kind of questions I encounter in every social gathering. I have actually adopted a self-made theory, it's called the theory of D3- Dodge, Duck, Disappear, and trust me it works :)
Jokes apart, but this presumed deadlines are literally choking us, the late 80's and the early 90's. Before I say anything and get judged let me be really clear on one thing- None of us are against the society, just the mediocre thinking of the society. So there's a difference you see. Age is just a number, not the deciding factor for success or an ideal life. Thirties are the new twenties, and honestly quarter century olds are uncertain what socks to wear the next day to office let alone take the responsibility of marriage. But this doesn't stop them to become the most dynamic professional in their respective workplace or explore the world solo. A size 12 fits in a size 6 and rock the presentation but will breathe relief only in her pyjamas. A software engineering aces his work but fails to make it to that road trip because he has to be at the top, otherwise "Sharmaji ke bete ko dekha hai?"
We all are familiar with the story of late bloomers like KFC king Colonel Sanders or Henry Ford and we even know Richard Branson and Chef Vikas Khanna who started really early. Each one of them is extraordinarily successful and I must say their determination didn't deter due to societal pressure. The first two were supposed to be taking care of their retirement plans when they started and the latter were supposed to be in high school when they embarked on their journey towards success.
I know someone who didn't clear his college but chose animation instead in his mid-twenties and is doing exceptionally well. I also know someone who wanted to go by the pre-defined set of rules and chose engineering and now while doing M.S is cursing the society. I want to make a point here- "Do not blame the society" because society is made of people like us. Be the change, take the stand. And understand the fact that this is the age to experiment, to fail, to learn, to make mistakes, create adventurous memories to tell the tale later. Learn when you have the time & energy and carve an identity for yourself. 'Be you, bravely' when you can do it! Otherwise we wouldn't have got the Mary Kom, the Milkha Singh, the Phogat sisters, and a lot of oddballs as per the society, who chose to be different.
In today's cellular world while the older generation is reuniting with their long lost friends, the younger generation are becoming more disconnected. We are continuously online but emotionally offline. We don't want to take the responsibility of another human being because we are scared that if we fail we will be scarred for life. As long it is hanging around, fancy dates, and weekend getaways everything is hunky-dory, the moment commitment creeps in we chicken out, let alone the concept of arrange marriage. We aren't saying no but we need time. Time to find ourselves first, time to figure out our needs & wants, set our priorities right, be someone and maybe then we can settle down or maybe not.
There is a difference in loneliness and being alone. We are alone and uncertain but that doesn't mean we will be sad. We want to be sure about ourselves now, unless we are certain about our emotions and our stability we won't do justice to someone else's needs.
So dear society, it's all about being ready and not being "Your biological clock is ticking". It's a clock, it doesn't stops... duh! And to you who is reading it live life as an adventure, so that when you finally grow old, you have loads of stories for your mini me's (or someone else's mini-me's ). Take the plunge when you yourself are ready, no matter the age, no matter what people say, you are unique and you've won; even when you weren't born ( if you know what I mean). While on the path to success do not fret about your destination but enjoy the journey while it lasts! And when the hourglass seems to get full turn it upside down, time is in your hands, time is you!
1 comments
Devendra G | 1169 Days ago
Age is just a number till your success defines your destiny... Nicely written
Post Comment
Recent Article