Recent Article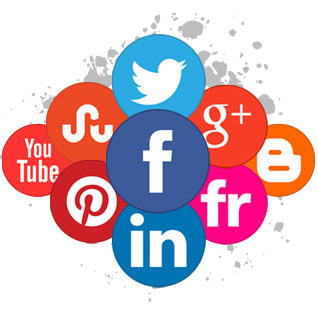 Importance of social media in marketing
0 comments
22-05-2018
Importance of social media in marketing
-Neha Mendon
With the gaining number of brands in the market there has been a steady increase in the competition. Reaching out to the masses in the current competitive business can only be achieved by rigorous marketing.
The concept of marketing if done rightly does wonders for the brand.
Being part of social media marketing team myself I would like to shed light on importance of social media in marketing. Unlike traditional forms, social media has become the fastest and most result oriented form of marketing. A correct social media presence displays the fouced outlook of the brand in communicating with its consumers . Here are some more social media statistics that prove beyond doubt that your business needs to leverage sites like Facebook, Twitter and LinkedIn to keep up with the competition.
The number of social media-using adults has gone from 7% in 2005 to 69% just ten years later.
Social media use on mobile devices is seeing a 30% growth every year.
2 million business today use Facebook advertising for promoting their products and services.
According to a 2018 report 92% marketers claimed that social media marketing was important for their business while 80% indicating their efforts increased traffic to their websites.
While working in the same field I have come across certain factors that defines the importance of social media marketing such as:
Helps to increase brand recognition
Improves brand loyalty
More opportunities to convert
Higher conversion rates
Higher brand authority
Increase traffic
Improved customer insights
Social media is here to stay. If required it will only evolve not get replaced. A business presence in the social media platform while doing correct form of marketing of its services, gives tremendous results.
In todays digital age,nearly everyone has a social media account.
From a business point however social media reaches far beyond advertising. By engaging directly with your customers social media not only allows you to interact with your target audience through real time conversations but also acts as a medium to share relevant information about your company by promoting your brand in the process.thus we can say that social media is one of the essential factor in marketing for any organisation and can lead to a tremendous amount of growth if used effectivetly.
Source –Lyfe Marketing
0 comments
Post Comment
Recent Article