Recent Article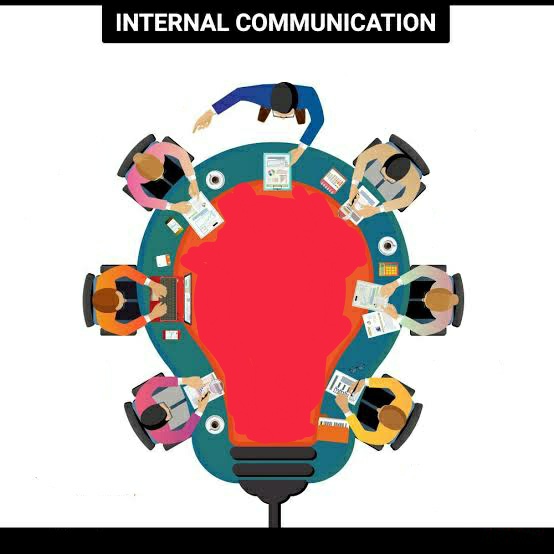 The importance of Internal Communication
0 comments
31-03-2020
The importance of Internal Communication


Like a human being, a company must have an internal communication mechanism, a "nervous system", to coordinate its actions. - Bill Gates
Lack of communication, ineffective communication or bad communication are the major factors for unproductivity, and this also applies to almost every aspect of our lives.
It is said that Internal Communication is A key to growth and well-being of an organization. Proper communication within the organization helps to create better and favourable work conditions.
We often hear people experiencing politics at their workplace. Also, we hear how their co-workers try to undermine each other in order to appear as the only bright star. They think it is very clever of them not knowing that it's actually a bad thing for them, their team, and their whole organization at a large.
A company can never achieve success if all different departments and teams are nurturing such a culture. Such situations develop when internal communication is weak and flawed. An organization must develop a culture of smooth internal communication and approachability amongst the Team members.
However, if a workplace has informal communication, the information can be distorted in plenty of ways, the flow of which can hurt a company's environment more than anything else. Word of mouth can easily be misinterpreted and can create misunderstandings. Therefore, ensuring an internal communication system that is formal and flexible becomes a must.

What if an organization's marketing and manufacturing departments chase different objectives due to lack of effective information flow?
This overall will have a negative impact on the organization.
So, what does good internal communication look like?
· Understanding your audience and what appeals to them
· Two-way dialogue (include face-to-face wherever possible)
· Clear, jargon-free language
· Open, objective and consistent communication
· An accessible medium so that the information is can be passed to all the employees.
Internal communications help to increase the employee's productivity leading to company's success in the long run. Internal communications should be a priority within any organization for various reasons:
· Vertical and lateral messages allow everyone involved in the organization to feel like they have a voice and their voice is being heard.
· Internal messaging should mean that news is shared internally before external sources have access to it.
· A company should have a common goal, and internal communication strategies can help to establish that goal and make sure every team member is on the same page.
· In a time of crisis, internal communication is more important than ever. It allows the company to put out a united message, prevent employees from panicking, and keep the company running as smoothly as possible while the crisis is being managed.
Due to the current Pandemic plight of the Novel Covid-19 when there is a lockdown and people are working from home, internal communication plays a vital role too.
There is a risk that individual employees may start feeling disconnected and even isolated if the information flow is not equally passed to all the employees.
This has implications for mental well-being as well as a direct impact on how well they perform their jobs and contribute to the organization.
Therefore, using internal communication system effectively, an organization will find its employees consistently working harder to drive bottom-line goals.
-Alefiya Balasinorwala
0 comments
Post Comment
Recent Article