Recent Article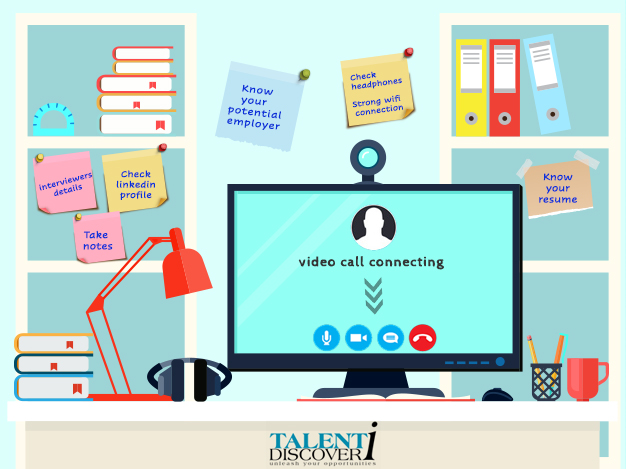 Tips On virtual Interviews
0 comments
28-04-2020
1) Take a Trial Run – It is important to check your Internet connection, Mobile/Laptop Battery, Sound and Video quality of your device beforehand. Make sure to run a trial test prior to your actual Interview.
2) The Backdrop – If it is a Video Call, choose a spot which is neutral, distraction free and well lit. You wouldn't want any mess or noises coming from the background.
3) Dress Code - Be ready, organize everything before time and dress professionally. Formal Dress Code is essential to crack an interview as it puts a positive impression on the interviewer.
4) Camera Position – Position the camera at your eye level so you won't have to drop your eyes, which makes it easy to have an eye contact with the interviewer during a Video Call.
5) Body Language – To ace a Video Interview, keep attention to your Body Language, Posture and be Confident while you talk.
6) Prepare, Think and Respond – Go beyond the 'About Us' page and learn more about the company's recent achievements. Be prepared with your answers and figures but don't make it sound scripted. Let the interviewer finish talking, do not interrupt in between. Always Think and then Respond to have a clarity in your answer.
7) Closing Note – Always close showing Gratitude, followed up by a Thank You note via email.
0 comments
Post Comment
Recent Article