Recent Article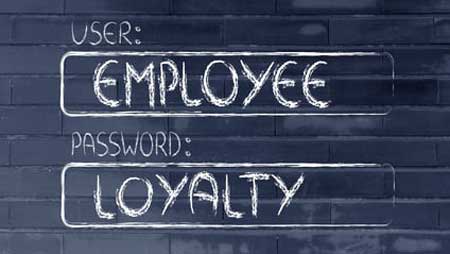 MAIN FACTORS THAT INFLUENCE THE LOYALTY OF EMPLOYEES.
0 comments
15-05-2020

MAIN FACTORS THAT INFLUENCE THE LOYALTY OF EMPLOYEES.
In today's generation loyalty is one thing which is rarely seen as with the fast moving world, people too are fast in changing their jobs.
But when I see earlier generation (my father's generation), 30 years in one organization is common.
LOYALTY, has been my core value which made me stick to my company for now 8 years and looking for many more to come. (Seems like it comes in my genes J )
During my experience I have come across many to question "WHAT MAKES YOU STICK TO YOUR COMPANY?" and my simple answer is "THERE ARE MANY REASONS"
Mentioning few pointers that influences the loyalty of an employee:
Employees and employers go hand in hand when it comes to loyalty… Loyalty of employees depends on two main factors - healthy practice HP (much related to employer) and motivational practice MP (related to employee)
Factors under HP (Health Practice)
1. Working environment:
Generally work conditions affects the working of employees. The most important thing that influences employee motivation and happiness, and how productive and efficient they can be, all goes down to their working environment. ... A healthy workplace environment improves productivity and reduces costs related to absenteeism, turnover.
2. Job Security:
Secure employees can do their best work.
When it comes to improving your financial stability, keeping your career goals on track is the most important thing one can do. ... By doing their best work and concentrating on their career trajectory, they can build status.
3. Remuneration :
Remuneration plays an important role in stability of an employee. Ensure that remuneration is fair and equitable for employees across the organisation. Motivate employees to increase their productivity and continually improve their performance and output.
Factors under MP (Motivational Practice)

Responsible
When an employee is given equal responsibility and authority, it increases the confidence of the employee and feels responsible for his and his team duties towards the company.


Appreciation and respect
Loyalty is a two way street. If you want your employees to be loyal to your business, it's important that your business shows loyalty to them in return.
Your employees need to know that their roles are relatively secure, that they are valued, and that you view them as much more than a replaceable commodity. Recognise the value that each employee brings to the team and the individual role they play in the organisation, provide regular encouragement and feedback, and thank your staff for their work.
3. Opportunities and Development
Training and development is a key factor in employee loyalty.
Training ensures that your staff have the skills, knowledge and resources to do their job, and do it well. Scheduling regular training sessions for your employees, or giving them the opportunity to choose and attend a set number of training courses each year, will not only expand their skillset, but will also reinforce that they are valued by the company, and that you want them to stay.
Opportunities for training and development also help ensure that your employees see a future for themselves within the organisation.
To conclude I would say there is a very thin line between the employee and employer relation. Showing the employee how much you care can build your brand loyalty in the future.
Roshni Shah
Sr. Client Partner
0 comments
Post Comment
Recent Article